Sign up to receive a free lesson on using an iPad with watercolors + our FREE 5 day challenge
Watercolor Bootcamp is a multi-instructor online course covering all things watercolor!
Build a solid understanding of how to use watercolor, color theory and mixing paints - then learn floral painting, lettering, portraits & more.
Join today for one payment of $297 or four payments of $79
Are you ready?
Are you ready to finally understand color theory & mixing colors?
Want to learn how to choose paint colors for your palette?
Ready to truly feel confident when painting because you have a solid foundation of watercolor knowledge?
Then you're in the right place because Watercolor Bootcamp shows you all that and more.
Learning something new can be intimidating.
that's why our 15 instructors are here to help.
From setting up your palette and learning different painting techniques, to learning how to use watercolor to bring different subjects to life - you'll be more than ready to create lettered pieces, portraits, abstract watercolor art, fun florals & more.
You'll even learn how to digitize your art - so you can share your work on prints, create invitations, or even start a creative business.
ONE COURSE TO LEARN EVERYTHING ABOUT WATERCOLOR
No need to purchase multiple classes - we cover many different subjects.
17 VIDEO LESSONS WITH 15 DIFFERENT INSTRUCTORS - OVER 19 HOURS OF INSTRUCTION
Which averages to $26 per lesson.
BONUS VIDEO LESSONS
Covering fun things like iPad watercoloring & creating cards with your watercolors.
A SOLID FOUNDATION OF WATERCOLOR KNOWLEDGE
These aren't just one off projects - you'll learn how to create what we show you + whatever you can imagine.
WATERCOLOR SUPPLY RESOURCE GUIDE
So you know exactly what tools you need.
LIFETIME ACCESS
Learn at your own pace, in your own home.
tried looking up YouTube videos - but you spend more time filtering through videos and don't actually learn anything useful.
looked up local classes but they don't fit into your schedule (because hello, parenting/work/life).
want to paint ALL the things, but find other online classes focus on one subject… then you have to buy class after class to learn how to make anything else.
have a ton of questions about what paper to buy, why your painting looks a certain way (and not the way you were hoping) and want to connect with others who get your new hobby a.k.a. obsession, but you don't know who to turn to. Where do you even start?
feeling confident walking into the art store because you know exactly what you need to buy for your new watercolor palette. You now know what all the letters and numbers on watercolor tubes really mean and what paper and brushes work best for your project.
being able to offer a new service for your clients or enhancing your current line up of products by adding watercolor.
spending your free time on a hobby that brings you joy, makes you feel feel creative and allows you to express yourself freely.
Watercolor Made Easy: Tools, Techniques & Exploratory Exercises
Get To Know Your Watercolors: Characteristics, Colors & More
Loose Florals & Sketching Florals
Watercolor Lettering With Paint Brushes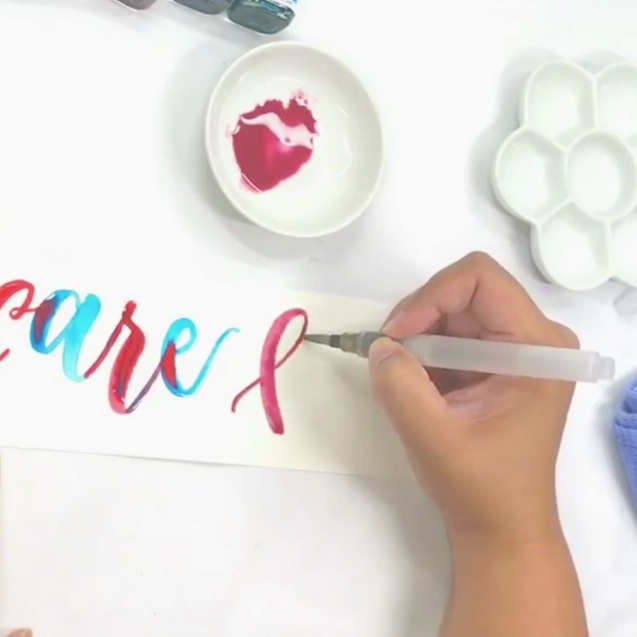 Watercolor Backgrounds for Lettering
On The Go Sketching & Journaling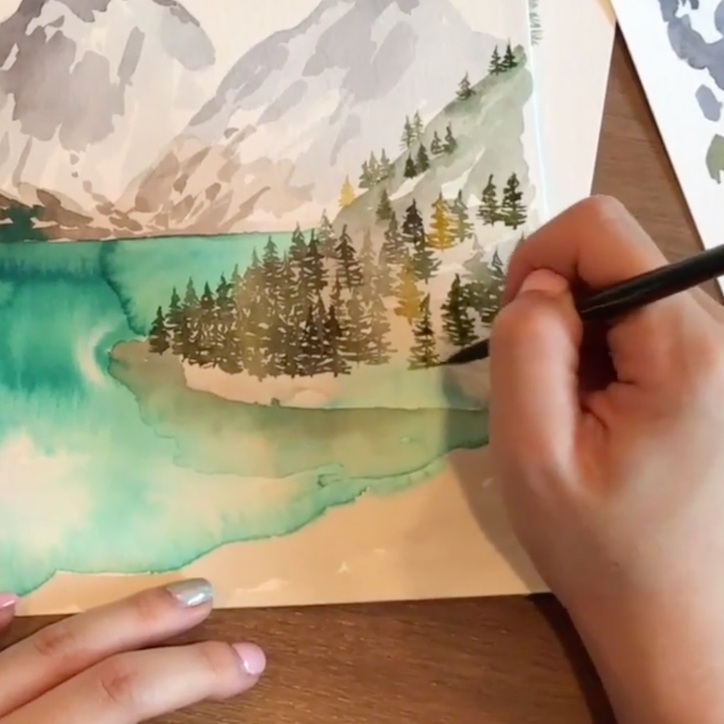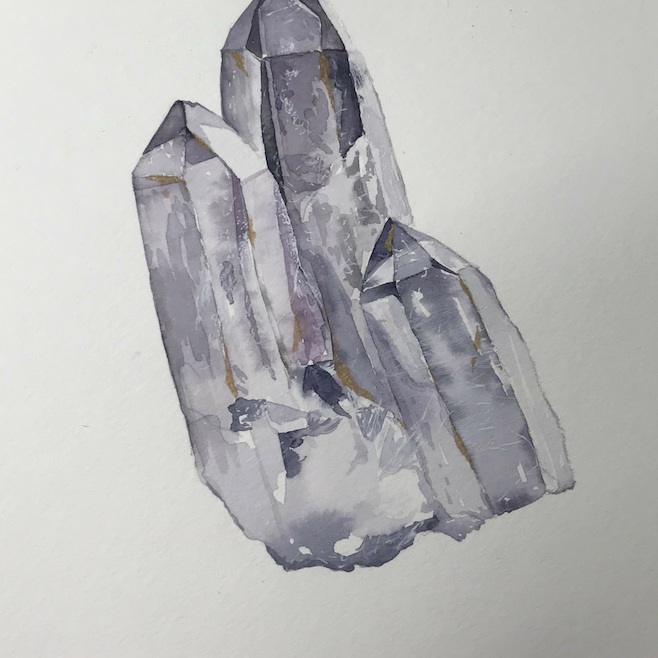 More Fun With Watercolors
Patterns + Digitization in AI & PS
Alchemy Chan
Alchemy Chan Art
Watercoloring Fun With Food
Starting Your Watercolor Business
Joyce
Modern Creative Pursuits
and let's not forget these amazing extras...
iPad Backgrounds for Lettering
Creating Watercolor Cards
ACCESS TO 4 BONUS VIDEO LESSONS
Creating watercolor cards, digitizing watercolor, watercolor lettering backgrounds on iPad Pro, and cleaning up your watercolors using Procreate.
COLOR MIXING CHART PDF
To help you understand color theory + get more out of your palette.
RESOURCE SUPPLY LIST
Making shopping for supplies easy and not confusing.
WATERCOLOR TECHNIQUE WORKBOOK
Showing you multiple watercolor techniques.
SUPPORT + COMMUNITY
Access to our private Facebook group - you'll be supported by your fellow students and our instructors to ask about lessons, your specific project or just share what you've been working on.
student gallery
Just a sampling of our student's work:
Watercolor Bootcamp will give you a solid watercolor foundation to build upon as you gain confidence to try new techniques!
but don't just take it from us...
One payment of $297 or four payments of $79
Why Watercolor Bootcamp?
We're a "one stop" course focusED on education
meaning you learn a solid foundation of watercolor basics before moving on to our other lessons or your own projects.
We're not about teaching you how to create one project only to leave you confused about supplies or the fundamentals of watercolor.
You'll also receive access to future updates and lessons - so you don't need to pay more or for another course to continue your education with us.
Why start now?
Like all art, you're building upon your knowledge and muscle memory, which means:
the sooner you enroll, the sooner you can start creating and improving.
What lessons are included? What will I learn?
You Will Learn: Color theory, blends/washes, how to pick colors for your palette, painting botanicals and florals, how to letter with watercolor using a paint brush and a water brush, how to create different watercolor backgrounds for lettering or other projects, digitizing watercolor, how to create watercolor portraits, watercoloring on the go, how to create patterns and shapes with watercolor, how to use gouache to create miniature pieces of art, how to paint fun pieces like food.

Do I need to know anything about watercolor to join?
No, not at all! You will learn the basics in the first lesson then can dive into all other lessons at your own pace.

Is the course available internationally?
Yes, Watercolor Bootcamp is an online only course - so everything is available online and worldwide.

When will the course be available?
Immediately. Watercolor Bootcamp is an online only course and all lessons are already available to view.

How long will I have access to the course?
You receive lifetime access to the course. You will also receive access to any future updates to this version of Watercolor Bootcamp.

What supplies should I use or purchase?
A list of suggested beginner supplies is available in the course once you enroll.

What if I can't start right away?
That's ok! The course is self paced and you can start when you want.

One payment of $297 or four payments of $79